Rover Running Club is a running club for kids ages 7-14 who want to learn the basics of how to train for and compete in various running races. Although the curriculum is a little more rigorous than our Red Rover Kids, the culture of the club is not. Teaching kids to love running and be proficient at it does not have to happen in a strict, no frills environment. Kids will be running everyday at practice and have "homework", but practices always include games and fun group challenges. Just like our younger kids running programs, your kids will be "sweating and smiling" when you pick them up!
Rover Running Club is a USATF sponsored club.
Cost
$150 for fall session, $120 for winter session, $120 for spring session 
Session Dates
Cross-country in the Fall: August 28 – November 1 (10 weeks)
Road Racing in the Winter: January 8 – February 28 (8 weeks)
Track in the Spring: April 2 – May 23 (8 weeks)
Time
Mondays and Wednesdays
5:30 – 6:20 pm
Location
The Mesa Park
5401 S Town Center Dr
Las Vegas, NV 89135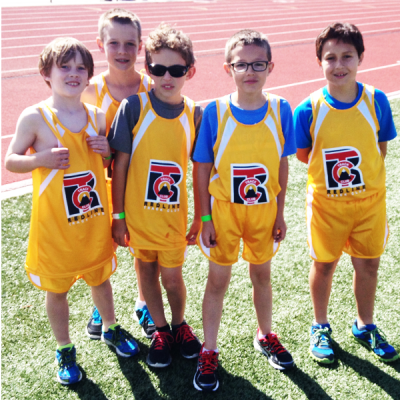 Coach

For any USATF sanctioned cross-country or track events, kids will need to register with USATF
Uniforms

Rover Running Club t-shirt will be provided.
Uniform cost and Race entry fees are not included in the registration fee.
Prices will be determined after gathering quantity discount, size breakdown, and meet participant information.
Spikes and Racing Flats are optional.
Practice Prep/Recovery
Bring a water bottle to every practice.
Use common sense vs. process discovery for before/after food consumption.
Weather is usually hot and dry. Stay hydrated by steady water consumption throughout the day.
Practices may be cancelled for torrential rain or high speed winds.
My daughter really learned to love running with the running club. Coach Josh is a great motivator and it's easy to see that he loves sharing his passion of running with the kids. 

Renee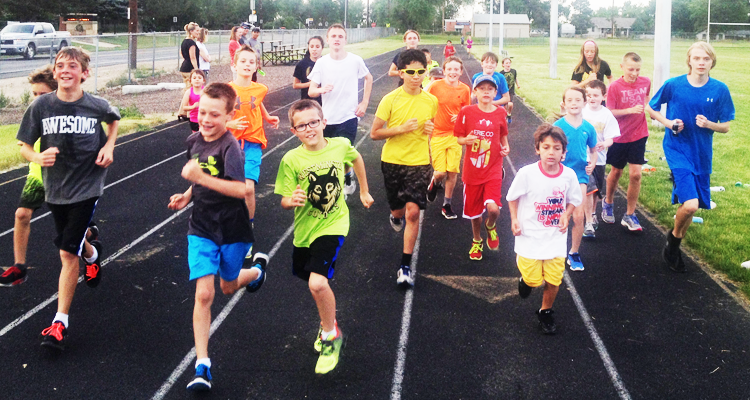 Registration
Registration is now open.
Rover Running Club
Fall - 10 Weeks
The Mesa Park
Rover Running Club
Winter - 8 Weeks
The Mesa Park
Rover Running Club
Spring - 8 Weeks
The Mesa Park